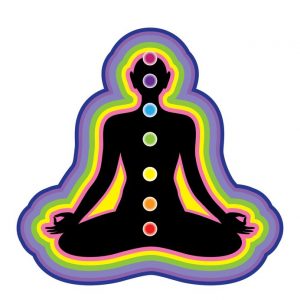 I teach Kundalini yoga classes, which is an integrative yogic system that helps us connect with our true selves and realize our dharma or our highest purpose. It will also help you ignite the passion in your life. My focus is on activating and aligning your chakras with a combination of posture, breathing, meditation and chanting to help you realize your highest potentials.
Group yoga classes are a wonderful way to learn yoga and/ or deepen and improve your current yoga practice in a community of like-minded people who are also committed to upleveling their health. Attending a group yoga class is a great way to have the support of others motivated by health and wellness. It can be hard to motivate yourself to do a regular practice on your own and having the support of a group and a teacher will carry you through during tough times.  They are also an excellent way to build and expand your community. Lets face it, we can't do this thing called "life" alone. My yoga classes are theme-based series with specific intentions and goals.
Sat Nam! Our Kundalini Yoga through the chakra series in our yurt is happening every Thursday from 7-8:30pm! We just started a few weeks ago and there is still room to join!
This Thursday, 5/16, my partner, Mark who is also a kundalini yoga teacher will be teaching the part 2 of the 2nd chakra on strengthening your creative expression and sexual vitality. When our 2nd chakra is open, we align with our full creative expression, sensuality, sexuality and awaken our 5 senses. Next Thurs, 5/23, I will be starting the 3rd chakra on strengthening our will and power.
Please join us! Class schedule below.
Kundalini Yoga is the yoga of awareness, energetic charge, and creative unfolding. Through specific combinations of posture, breath, mantra, hand positions, energetic locks and meditation we gradually awaken our kundalini energy to infuse our life with purpose and vitality. As a result, we activate our intuitive knowing, passion and unique creative self-expression.
In this class series we will cover basic to intermediate Kundalini Yoga with a specific emphasis on awakening the Chakras, or subtle energy centers of our awareness. Over the course of the next 8 weeks, we will gradually unfold and expand our awareness of Kundalini while strengthening our mind, body, and spirit along the way.
Though each class can stand on its own, in order to maximize the full benefits, we recommend attending the whole series if possible. If not, we would love to have you and you will still get a lot of value!
Every 2 weeks we will be covering a new chakra. Below is the schedule. We hope to see you there!
The classes will take place in our beautiful yurt: The Temple of the Coiled Splendor.
*Class times 7:00-8:30pm
$10-15 sliding scale (Pay at door or pay with the link below to confirm your spot)
We have some mats, but please bring one if you have your own. For any questions, please private message us.
Class size limited to 12-15 people, so please RSVP.
Some parking onsite on our driveway. Street parking available. We are near several public transportation hubs (Parkrose Trimet, Bus 22 & 71) .
**Class Schedule**
Classes 1-5 Completed. There is still room to join.
We have completed Class 1-3 on the introduction to the chakras, to kundalini yoga and the 1st chakra and part 1 of our 2nd chakra.
Class 6- May 16th: The Second Chakra, Sexual Vitality, & Creativity
Class 7- May 23rd: The Third Chakra, The Navel Point
Class 8- May 30th: Will, Identity and the Lower Triangle
Class 9- June 6th: Opening Heart and Anahata/ 4th chakra
Class 10- June 13th: Transitioning to a Heart Centered World.
Class 11- June 20th: The Fifth Chakra and Ones' Creative Voice.
Class 12 June 27th: Leveraging the Power of the Word.
*Off 4th of July*
Class 13 July 11th : Opening the Ajna: Doorway to Intuition and trusting the heart.
Class 14 July 18th: Touching the Heavens: Sashara, the 10th Gate and the Crown.
The Teachers
Mark Shekoyan, Ph.D. has been a certified Kundalini Yoga instructor since 1994, and KRI certified since 1999. Along with martial arts and qigong, he loves to practice and share mind/body/spirit technologies with others. He has taught Kundalini Yoga in wide contexts ranging from universities and corporate health programs to Burning Man. He is thrilled to be co-teaching with his beloved partner, Jaynie.
Jaynie Farnsworth, MA is a certified Ayurvedic Wellness Consultant, Acupressure practitioner & Kundalini Yoga KRI instructor. Her expertise is steeped in over 12 years of personal and professional study in Yoga and Ayurveda. Jaynie's passion for the healing arts and learning brought her to India, Southeast Asia, and Latin America. Being a lifelong swimmer, she brings a profound awareness of the body's innate healing abilities to her work.
To register, please sign up below.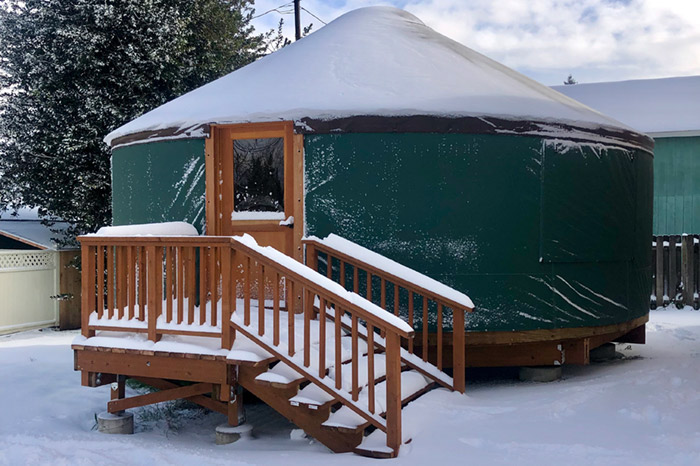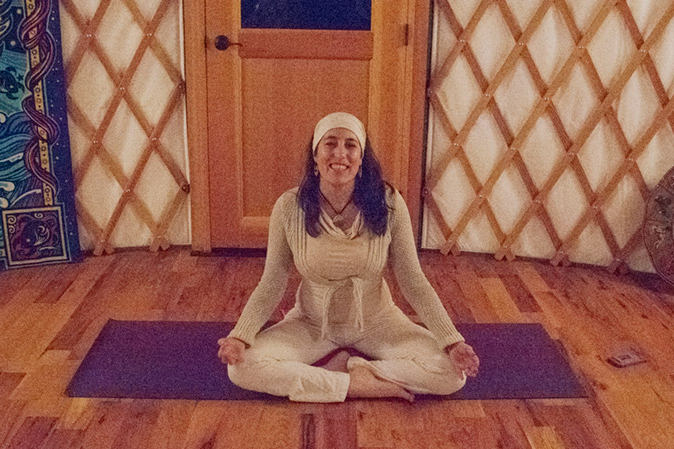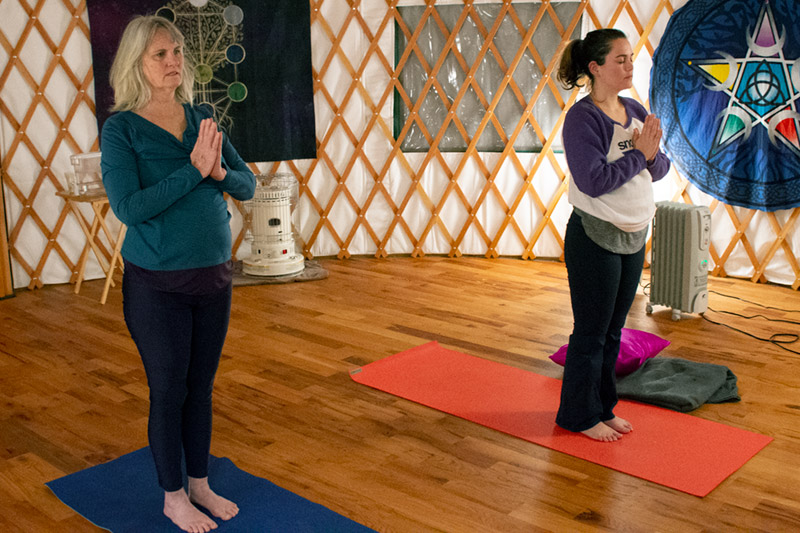 Some examples of my class series include the following:
Balancing your 7 chakras

Flexibility

Toning and strengthening

Tonifying the lungs

Opening the heart

Releasing fear and opening to trust

Managing stress and anxiety

Embody your power
Join us for yoga class every Thursday in my yurt in NE Portland from 7-8:30pm. Drop-ins welcome. 
Class pricing:
Single class: $15
4-class pass: $40
10-class pass: $100
I accept cash, credit card and PayPal at the door.
However, the yurt capacity is 15 people. Pay now to reserve your spot at next Thursday's class.